We are delighted that work has started on the Tooreen community playground and MUGA!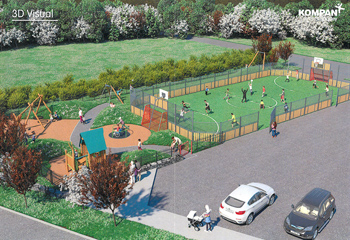 The new community playground and MUGA is located at the area of the old basketball court and existing landscaped area near the carpark. It is also adjacent to St. Brigid's National School. This playground and MUGA will provide a public municipal facility that everyone is welcome to use!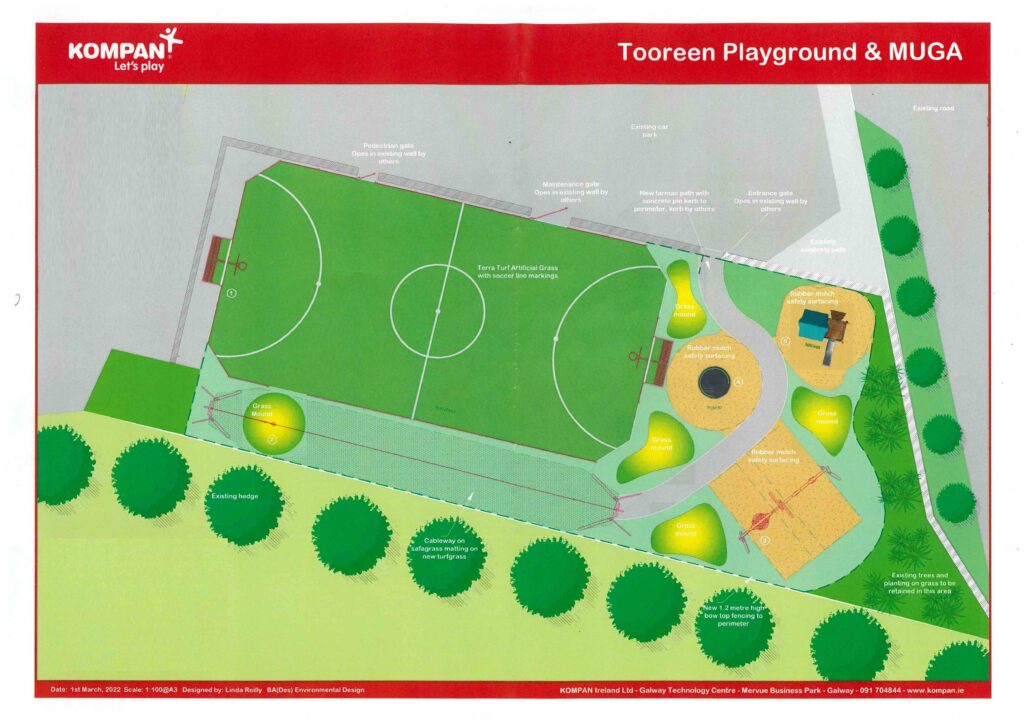 The project has been funded by Tots2Teens through many years of fundraising and support from the local community. Mayo County Council will be covering the cost of lighting and CCTV equipment. Mayo County Council will also take over the maintenance of the facility once complete.
Mayo County Council took the design role and the successful contractor is Kompan, based in Galway.
Design Details:
Playground
The schematic layout provided considers the concept of Natural play and addresses access for all. The play space is inclusive for children of all abilities including wheelchair users. It will allow for imaginative play, constructive play, group play, swinging, climbing and natural play opportunities.
MUGA
The size of the MUGA will be 14.5m x 27.6m. It will be surfaced and lined out to provide for 5-side football and basketball and general training activity.
Photos of Progress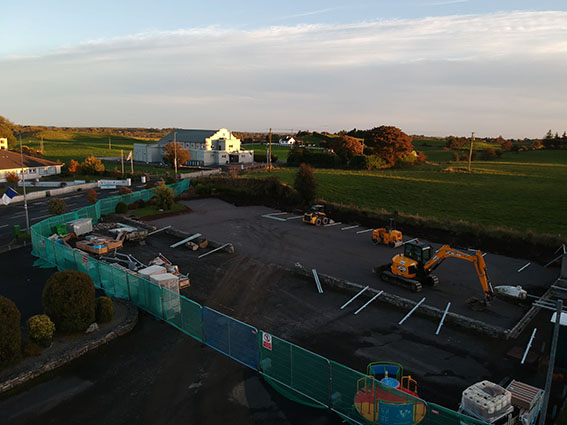 You Name It!
Help us name our brand new community playground by completing the form below.